After a minor scratches or major accident, you need a partner who understands how to make your vehicle look its best. At TS Motor Collision Repair garage, we invest in up-to-date tools and technologies that enable us to fix everything from minor cosmetic to major structural repairs with ease.
Our experienced staff, knowledgeable estimators and certified technicians are all part of a professional team, and we're committed to making the repair process simple and convenient. That means you get back on the road as quickly as possible with minimal wait time.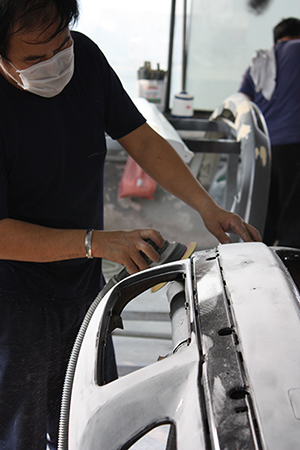 Here at TS Motor Collision Repair garage out motto is "Quality over Quantity". We can repair your car faster than any average body shop, on the other hand, we limit the number of vehicle in our shop in order to allow our mechanics and technicians focus on every detail of our customer cars. We stand behind the quality of our work at TS Motor's. We're not fully satisfied with the repair unless you are, and we gaurantee our work longer than any other garages in Bangkok area.